Tag-along tour to Quandong Beach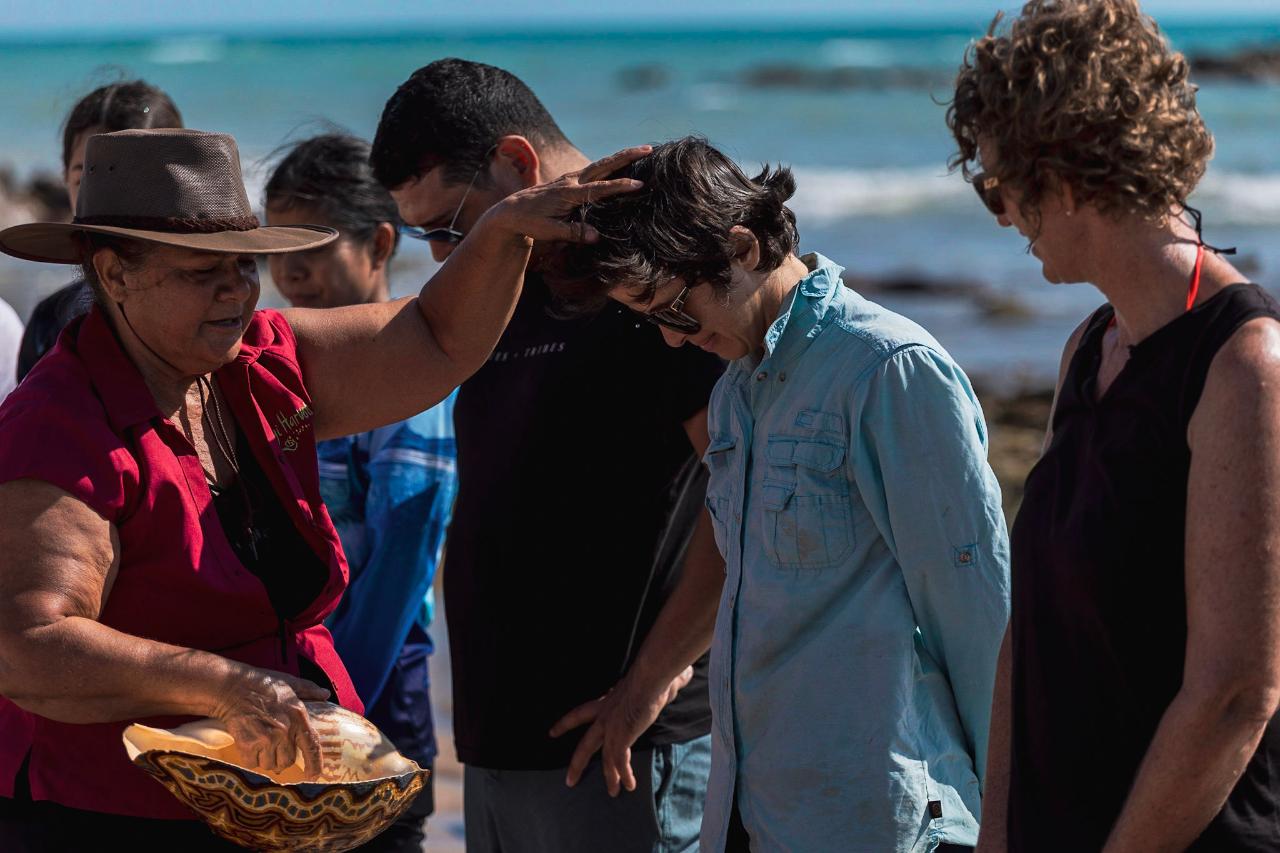 Duration: 4 Hours (approx.)
Location: Broome, WA
Product code: PDJBXE
An unforgettable cultural immersion on Ngumbarl/Jabirr-Jabirr country, follow Pat on a 45 minute drive in your own 4 wheel drive vehicle to the Northern beaches of Broome (90 minute return trip), combined with a 2.5 hour immersive experience.
The tour group first meets down at the Women's Centre in Broome before heading off in convoy to Ngumbarl/Jabirr Jabirr country. Travel along the red dusty roads and visit the country, seeing the wild native fruit trees and animals.
Once at the culturally significant site you will be greeted with a Welcome to Country Ceremony, a Smoking Ceremony and a Water Ceremony. These ceremonies will allow you to learn and reflect deeply about Aboriginal culture (the oldest living culture in the world).
This is a hands-on experience. You will get the opportunity to participate in building a traditional ground oven, cooking fish the traditional way in paper bark covering and also to make damper. While this delicious bush tucker 'feed' is cooking, Pat will share with you the powerful Dreaming stories of the area. After morning tea it's on to learning the Snake Dance and some language words, before returning to your vehicle and heading back to Broome.